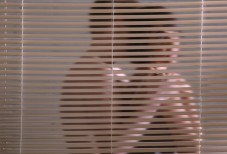 08/11/2016 - 26/11/2016
"Pornography is literature designed to be read with one hand." Angela Lambert
Do you watch porn?
I bet you do.
Or you have.
Or you will.
Or you want to.
How does that make you feel? Guilty, excited, unclean? Ever seen something you've wanted to try out? Ever seen something that made you sick? Ever shared that with anyone…? Tissue is a devised theatrical investigation into the effects of pornography on the lives of young Australians. The show seeks to explore the differences between what we've been told we should want and what we really crave, between shame and privacy, and between intimacy and entertainment. From the shared vision of two recent graduates from WAAPA's Bachelor of Performing Arts course comes a bold new work with a spotlight pointed right at your browser history.