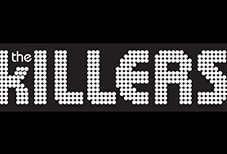 01/05/2018
Frontier Touring are thrilled to announce the return of The Killers to Australia and New Zealand in 2018. The widely-acclaimed rock band will play seven arena shows, including Perth Arena on 1 May, on their biggest Australasian tour to date.
The band is touring in celebration of their fifth studio album Wonderful Wonderful (out 22 September through Island Records/Universal Music Australia).
'They write razor-sharp irresistible synth-rock anthems, with colossal choruses that sting and gleam and they perform them with a slickness and proficiency that may just be in their Las Vegas blood.' – The Guardian
'They have a good time on stage – and it's infectious.' – Independent
As one of the world's most popular rock bands, this show is not to be missed!