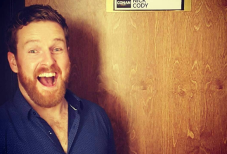 20/10/2016 - 23/10/2016
This isn't your generic comedy festival; there'll be no G-Rated talk show hosts or Dad jokes here, Side Splitter is pure, intimate, and uncensored comedy at its finest. Side Splitter brings together the hottest national comedy stars, legends of the craft as well as WA's funniest acts as part of 15 shows over four days, October 20-23, at Memorial Hall, Hamilton Hill with support from the City of Cockburn.
The Side Splitter Comedy line-up features: Sammy J, Nick Cody, Greg Fleet, Chris 'the bloke' Franklin, Janelle Koenig, Suns of Fred, Rory Lowe, Comedians vs Rappers, Side Splitter Gala Spectacular, Sugar Blue Burlesque, Art Exhibitions, Australia's Funniest Shorts, Brewed Laughter, Uncorked Comedy, Free Comedy workshop and more.