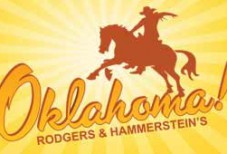 22/09/2015 - 26/09/2015
Our new WA music theatre company is proud to present this iconic musical – the first of many to begin an exciting new era of music theatre in Western Australia. Building on the high standard of performance set by ICW Productions we are pleased to announce a completely Western Australian cast in Oklahoma!
Rodgers and Hammerstein's first collaboration set the standards for music theatre still being followed today. Featuring high-spirited rivalry between farmers and cowmen in this Western Indian Territory in the early 1900's and set on a colourful background with classic melodies "Oh what a beautiful morning," "Surrey with the fringe on top," "Kansas City," "The farmer and the cowman", "I can't say no!".