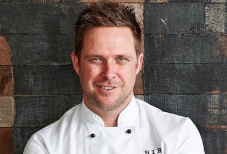 27/07/2016 - 26/10/2016
Discover and learn the secrets behind our favourite Larder items with Scott Bridger, Executive Chef of May Street Larder and Bib & Tucker. Take part in an exclusive small group workshop series and learn tricks of the trade to create your own delicious home larder. Each class will feature a different focus with Scott leading the group through the techniques behind some of his favourite recipes.
LEARN:
Probiotic drinks – Kombucha, Jun, Keffir and Kvass. Take home your own scoby and all the recipes to kick start your own gut healthy drinks.
Pickling and preserving – learn the art of pickling your seasonal vegetables and fruits, including sterilising, bottling techniques, chutneys and relish
Artisan Bread – learn the art of making your own sour dough, seeded breads, and brioche. With our own recipes and sourdough starter to take home.
Curing and smoking – learn the craft of curing your own fish and meats and techniques on cold and hot smoking at home.
Fermenting – this healthy and hands on workshop will give you all the skill to make your own kimchi, krouts and fermented vegetables at home
Healthy salads and vegetables – with summer round the corner get the skills and confidence to make all your salads and vegetable dishes the talking point, with modern techniques and simple fresh ideas.