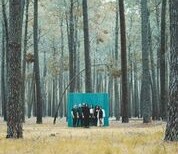 16/10/2016
Sunday Music returns in 2016-17 with a great line up of local and touring acts
performing free shows in Fremantle Arts Centre's leafy Front Garden. From
October to December enjoy everything from dreamy folk to hard-hitting soul,
bluegrass, rock, blues and more.Ladywood (WA) are lighting up the local soul
scene with their flawless musicianship and powerful vocals. The show will be opened by Fremantle
songwriter Elli Schoen (WA), known for her raw lyrics and strong stage presence.