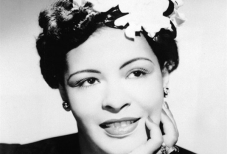 06/04/2018 - 07/04/2018
Ella Fitzgerald. Billie Holiday. Sarah Vaughan. The greatest vocalists of jazz have left indelible marks on the music of the 20th Century and beyond.
Here at WAYJO we believe that our vocalists are up to the challenge of tackling the most beloved songs as performed by the greatest jazz vocalists of history, and they'll be joined on stage by some of Perth's leading singers, including Libby Hammer, Sarah Ramsey and Victoria Newton.
We dare you not to hum or sing along as our amazing vocal talents bring swing and soul to the sound of big bands.