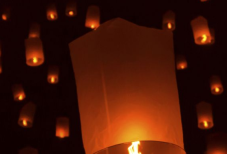 20/11/2016
A concert to shine a light on acts of mercy in our community. MercyCare is delighted to present Illuminations, uplifting music for chorale and
orchestra celebrating the final day of the Catholic Church's Jubilee Year of Mercy.MUSIC BY MORTEN LAURIDSEN
Ave Maria . O Magnum Mysterium . Lux Aeterna featuring Lux et Veritas . Camerata 1685. Conductor: Jangoo Chapkana. Part proceeds from the concert will assist children from asylum seeker families to access educational assistance, so they can thrive in their local community.