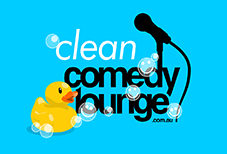 05/10/2019 - 12/10/2019
Comedy gets a scrub! This is great comedy — minus foul language and any really naughty bits. So it's suitable for teenagers (10+ with a parent) and more sensitive souls. On Saturdays with a select variety of acts from across Australia and abroad. Now you have something to do together as a hip modern family in Perth. Come join us for some good clean fun! Food and drink will be available, but there is no alcohol being served at the sessions at Comedy Lounge Perth City.
Note: Anyone under 18 years of age must be accompanied by a parent. No other guardianship accepted.