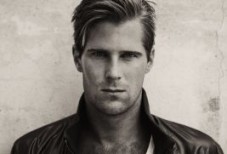 The King of Eurodance, Sweden's BASSHUNTER Tours Australia for the First
Time Ever in November! Performing all his hands-in-the-air anthems – Now
You're Gone, All I Ever Wanted, Saturday, I Promised Myself, Every
Morning plus More!
Plus a seriously Epic line-up of 10 International Supports –
LUCIANA (I Like That / Yeah Yeah / I'm Still Hot)
GROOVE COVERAGE (Moonlight Shadow / Poison / God is a Girl)
GURU PROJECT (Infinity 2008)
LASGO (Something / Pray)
DHT Feat. EDMEE (Listen to Your Heart)
IAN VAN DAHL (Castles in the Sky / Will I? / Reason)
BOOGIE PIMPS (Somebody to Love / Sunny)
FLIP & FILL Feat. KAREN PARRY (Shooting Star / True Love Never Dies)
FONZERELLI (Moonlight Party) and
SYLVER (Turn the Tide / Living My Life)
This is an 18+ event.