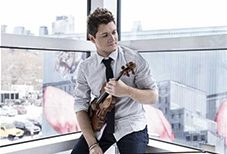 15/06/2018 - 16/06/2018
Elegance, charm and sparkling melodies with the West Australian Symphony Orchestra.
WASO celebrates Vienna at its glittering, exuberant best in a concert of luxurious, charming music from the olde worlde capital of classical music.
Be swept away by the lilting waltzes of Johann Strauss Jr. including On the Beautiful Blue Danube, seduced by the charming violin music of Fritz Kreisler and dazzled by the sophisticated elegance of Richard Strauss' waltz-filled Suite from Der Rosenkavalier.