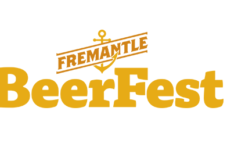 08/11/2019 - 10/11/2019
BeerFest will take festival-goers on a journey of beer and food discovery; exploring rare brews, beer/food pairing and exclusive festival brews, ciders, cocktails and boutique spirits from around the country, direct from the brewers themselves. It's the biggest and most anticipated BeerFest season yet. Australia's longest-running, original beer festival returns this summer with seven festivals taking place across Australia.
It's a year of firsts for the summer festival as Fremantle BeerFest introduces the Paddle Bar that will host a collection of 40 project craft beers and ciders. Showcasing the creativity and skill-set of our brewers in producing a variety of quirky, strange and interesting festival brews brewed exclusively for Freo BeerFest! 300 unique, exotic and small batch craft beers, ciders, cocktails and wines, handcrafted and perfectly complemented by the most decadent local street eats. BeerFest continues to deliver a huge line-up of live entertainment with Australian electronic dance group Art vs Science headlining at all seven festivals in 2019-20.