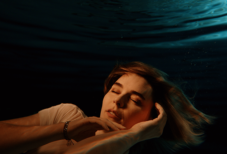 20/11/2021 - 11/12/2021
In celebration of our 30th birthday, we asked our audience which of the Bard's 37 plays we should perform at the end of our 2021 Season. Over 1,800 votes were cast, and we are thrilled to be staging The Tempest, where it all began for us 30 years ago – at the Octagon Theatre, on the beautiful grounds of UWA.
The Tempest, written in 1611, is considered to be Shakespeare's final masterpiece. It is set on a desert island inhabited by the flawed yet powerful magician Prospero, his virtuous daughter Miranda, a wild man and a magical sprite, Ariel.
Join us on a dream-like journey through a strangely familiar world. Sea shanties crash against Indian rags, on an island brimming with music, magic and wonder.
The Tempest is directed by award-winning Matt Edgerton, whose career has included positions as Artistic Director of Western Australia's Children's Theatre Company Barking Gecko, and Resident Artist at Australia's national Shakespeare Company, Bell Shakespeare.