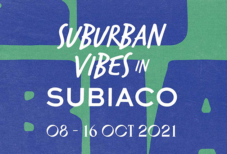 Coming up this spring, immerse yourself in a killer line-up of live music inside Subiaco's laneways, galleries, bars, and unexpected places for Suburban Vibes in Subiaco.
Expect to see a curated program of 25 incredible, local talent including indie/folk singer out of Margaret River, Duncan Saige; poetic singer/songwriter Helen Shanahan who returned to Perth last year from the UK; and the much-hyped Teischa with her smoky R&B-infused pop.
There'll also be foot-stomping grooves from Ben Catley, emotional folk bangers from "electrician slash muso" Jordy Maxwell, and Jack Davies & The Bush Chookslaunch their new EP 'Shadows and the Night' at the Regal Theatre with special guest Nika Mo.