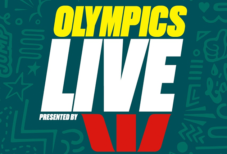 Brookfield Place in the Perth CBD has been selected as Perth's main live site for the 2021 Tokyo Olympics, broadcasting all of the Olympic events live on a giant screen as they unfold in Japan. Selected Olympians will make an appearance at the precinct to mark the event at Brookfield Place and meet their fans and share their own Olympic journeys.
There is only a one-hour time difference between Japan and Australia, so fans will be able to catch the action at prime-time during the Olympics which will take place between 23 July and 8 August.
Brookfield Place – off St Georges Terrace in the heart of the CBD – is one of a limited number of live sites across the country which have been selected by the Australian Olympic Committee (AOC) to bring the Tokyo 2020 Olympic Games to the people of Australia under the Olympics Live Presented by Westpac banner.
There will also be an opportunity to 'Have A Go' at select Olympic sports within the precinct as well as giving visitors and tenants the chance to enjoy a taste of Japanese cultural experiences.