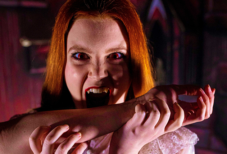 30/10/2021 - 31/10/2021
Looking for something thoroughly unnerving to do this Halloween?! Escape This is where you'll want to be! 
In their haunted heritage building in Northbridge, fully immersive escape rooms including 'The Haunting', 'Cannibal' and 'Dracula' are sure to have you hearing things go bump in the night for days and weeks after your escape – that's if you make it out alive!
But assuming you do …make it out alive… you're in for a treat (no tricks!) with their entire venue being taken over with Halloween spirits including live performers, eerie fog, jack-o-lanterns and decorations to complete the festivities and lure in unsuspecting trick-or-treaters.
And for the kiddies and scaredy-cats among us? Escape This has family-friendly activities planned in daylight hours across the entire Halloween weekend.